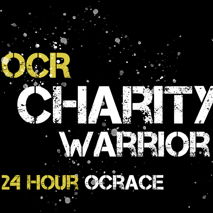 OCR CHARITY WARRIORS 24 HOURS OCRACE - TEAM CURLINGKLUB
Donate
Created By:

Curlingklubben

Collecting for:
OCR CHARITY WARRIORS 24 HOURS OCRACE - TEAM CURLINGKLUB
Den 9.-10. oktober løber vi et 24 timers OCR race til fordel for velgørenhed.
Vi har valgt at samle ind til børnecancerfonden for at støtte de ramte børn og deres familier.
Du kan være med til at hjælpe ved at donere et beløb til vores indsamling og på den måde også være med til at motivere os ud på de sene nattetimer, hvor det bliver allerhårdest.
Alle beløb gør en forskel❤️

Pia, Maria, Carina og Tina
Donate
2,200 kr.


Collected

55% 4,000 kr.
Anja Sindahl

donated

100 kr.

Gitte Olsen

donated

250 kr.

Heidi Dyhr

donated

100 kr.

Giv den fuld gas seje piger ❤️

Thomas Lorentzen

donated

250 kr.

Christian Skov-Jensen

donated

200 kr.

Chris & Linda Moudry

donated

800 kr.

Pia, you and your teammates are amazing! I know you will continue to challenge yourself and this is for a great cause!

Nikola Karen strauch

donated

250 kr.

Støtter til hver en tid, min allerkæreste Veninde Pia, med hendes store passion for løb/motion. Samtidigt når det er til en organisation, der fortjener pengene så meget ❤️

Pernille Hjorth

donated

250 kr.